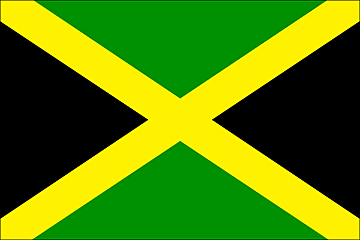 Jamaican authorities declared a state of emergency in Kingston after gang members supportive of an alleged drug lord wanted by the United
States attacked at least three police stations and blockaded a large
swath of the city.
Two of the police stations were evacuated after being hit with Molotov cocktails, while the status of the third
was unclear.
Gang members blocked off a miles-long area of Jamaica's capital city -- mostly in West Kingston -- using vehicles,
sandbags, barbed wire and anything else they could find.
The standoff revolves around attempts by the United States to extradite
suspected drug kingpin Christopher "Dudus" Coke. On Friday, Jamaican
Prime Minister Bruce Golding said citizens should "allow the courts to
deal with the extradition matter," the state-run Jamaica Information
service reported.
In a statement issued Sunday afternoon, Golding announced an emergency meeting of his cabinet in response to the
violence and blockades, the Jamaica Information Service said.
The state of emergency extended to St. Andrew, an area near Kingston,
according to the Jamaica Information Service.
The U.S. State Department is "monitoring the situation closely," a spokesman said
Sunday evening.
The State Department issued a travel alert for Jamaica on Friday, saying that the "possibility exists for violence
and/or civil unrest in the greater Kingston metropolitan area."
"If the situation ignites, there is a possibility of severe disruptions of
movement within Kingston, including blocking of access roads to the
Norman Manley International Airport," the alert said.
The United Kingdom on Thursday updated its travel advisory for British citizens in
Jamaica.
The British Foreign Office urged UK citizens to take extra care when traveling away from their homes or
hotels due to the "increased risk of civil disorder and street violence
in Kingston" and potentially other urban areas.
Source: http://www.cnn.com/2010/WORLD/americas/05/23/jamaica/index.html